24 Hour Towing & Service
250-374-6281
Toll Free: 1-877-374-6281
Towing Services | Don's Auto Towing Ltd.
We are the only locally owned full service towing company in Kamloops. We are capable of looking after your pickup truck or your logging truck safely.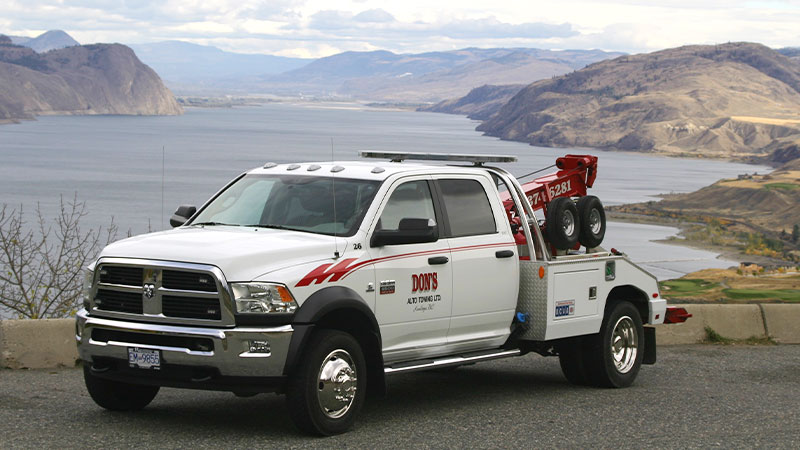 Light Duty Towing Services
We have six light duty tow trucks, all with Century 6500/602 wreckers for recovering and towing cars and pickup trucks, that provide battery boosts, vehicle unlocks, and flat tire assistance. Our service truck is equipped with a compressor, floor jack, unlock equipment, arrow-board and arrow-board trailer for lane closures and flagging.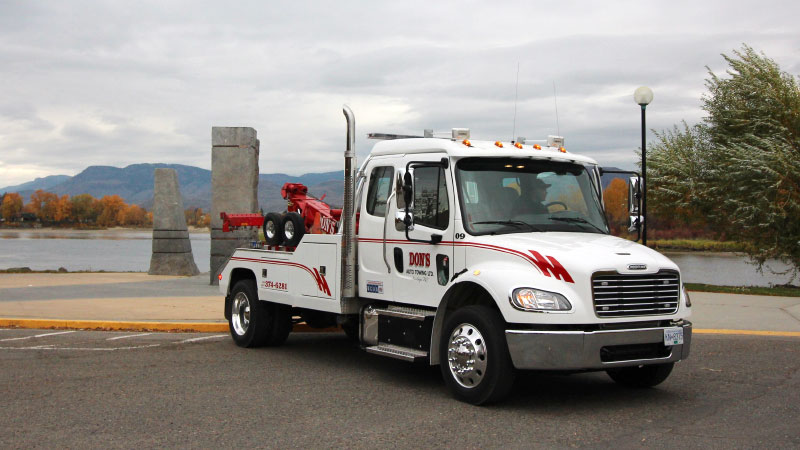 Medium Duty Towing Services
We have two medium duty, Century 6500/612 tow trucks which are used for towing service trucks, large pickups with campers, and small to mid-sized motor homes.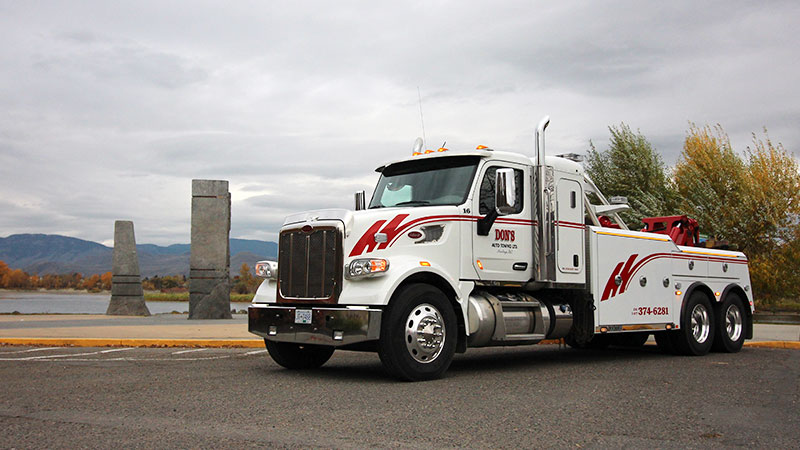 Heavy Truck Towing Services
The pride of our fleet is a Western Star Tri–drive tow truck with a Century 1140 rotator with X P's. This is a forty ton rotating recovery boom with side winches and a deck winch for a total of five winches. It is primarily a recovery truck capable of working on narrow logging roads and keeping a lane free for traffic on most highways and is able to tow large trucks.
Our second recovery truck is a Kenworth tandem with a Century 9055 wrecker which is capable of heavy duty towing of logging trucks, refuse trucks and buses. Our Peterbilt tandem with a 5230 Century wrecker is used for towing highway tractors, delivery trucks and motor homes.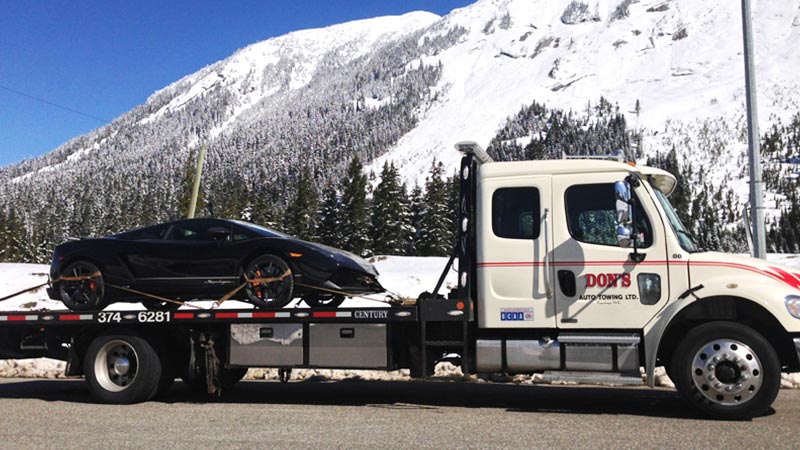 Specialty Towing Services
We have the right equipment and experienced employees to carefully and safely tow your luxury vehicles, exotic and antique cars, motor homes, 5th-wheelers, travel trailers and motorcycles to their destination – every time.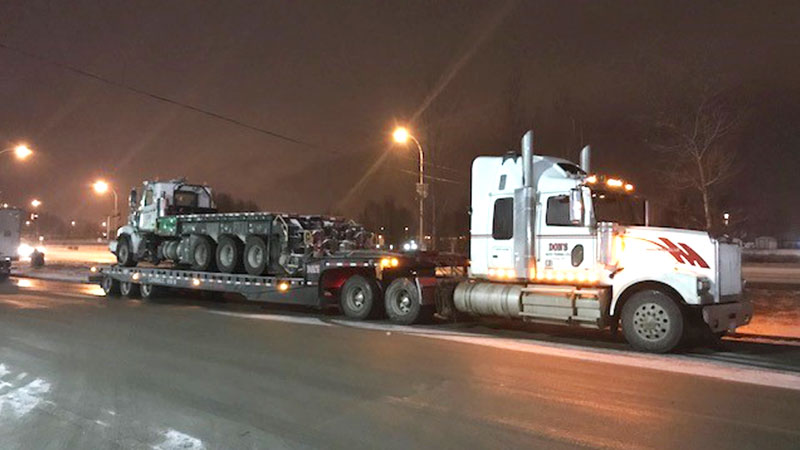 Flatbed Carriers Towing Services
Our carrier fleet includes two light duty carriers for motorcycles, exotic cars and light trucks. We have five medium duty carriers that will haul two full size vehicles, one on the deck and one on the wheel lift behind it. Our tandem deck truck will haul service trucks and mid sized equipment. Our heavy haul unit is a Western Star tractor with a 10' wide by 53' long tridem Landoll trailer. It is capable of loading and hauling disabled busses motorhomes and trailers and helps at many heavy truck accident scenes.

24 Hour Towing & Service
250-374-6281
Toll Free: 1-877-374-6281
Address
671 Athabasca Street West
Kamloops, British Columbia
Canada V2H 1C5
Compound Hours
8:00AM - 5:00PM 7 Day a week

We are the exclusive road service provider for BCAA in the Kamloops area.
We also provide service to members of...